We're launching one of the most exciting changes we've pushed to date: a new Popwork workflow for one-to-one meetings.

We've listened to user feedback and decided to design a new workflow and workspace to make one-to-one meetings better prepared, more focused and more efficient than ever. With one key design principle: simplicity.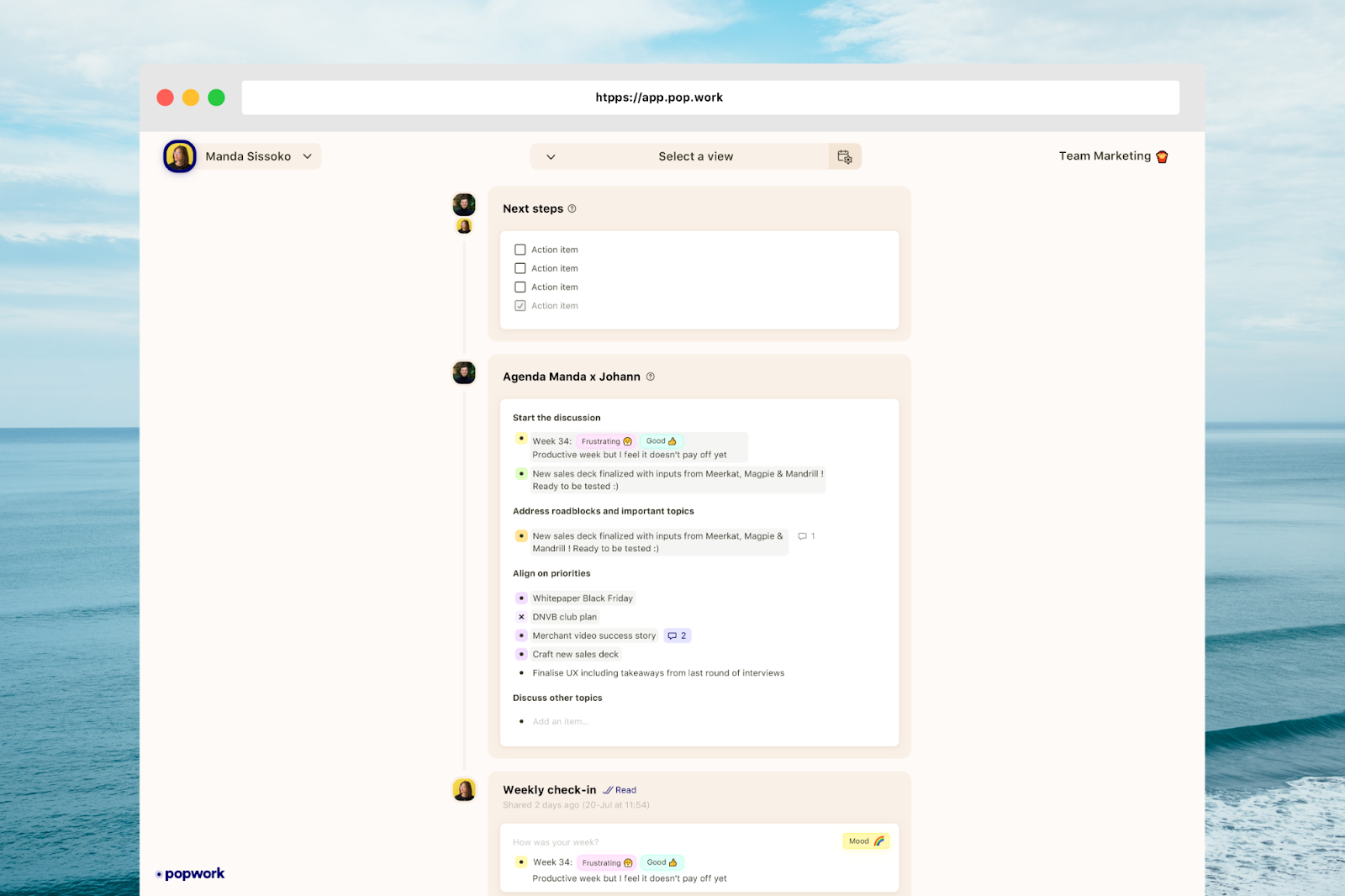 To drive great one-to-one meetings, users now simply need to follow the new three-steps Popwork workflow:
Check-in: team members answer questions before the meeting (no change here)
Agenda: managers receive a suggested agenda for the discussion and can edit it
Next steps: managers and teams are invited to define next steps after the meeting

This new workflow helps managers and their team members turn every single 1:1 meeting into a meaningful and more productive conversation. Week after week, it boosts teams' morale and performance.

To support this new workflow, the Popwork workspace has also been redesigned in a single feed for more clarity and guidance.
If you are curious about what we're building next, check our product roadmap.