The management paradox

There is a real paradox that exists in organizations today when it comes to management. While 98% of employees consider that management is very important, 75% of managers feel that they are not trained enough on managing teams. If management is the number one lever of performance and engagement, why are companies not addressing the issue more proactively?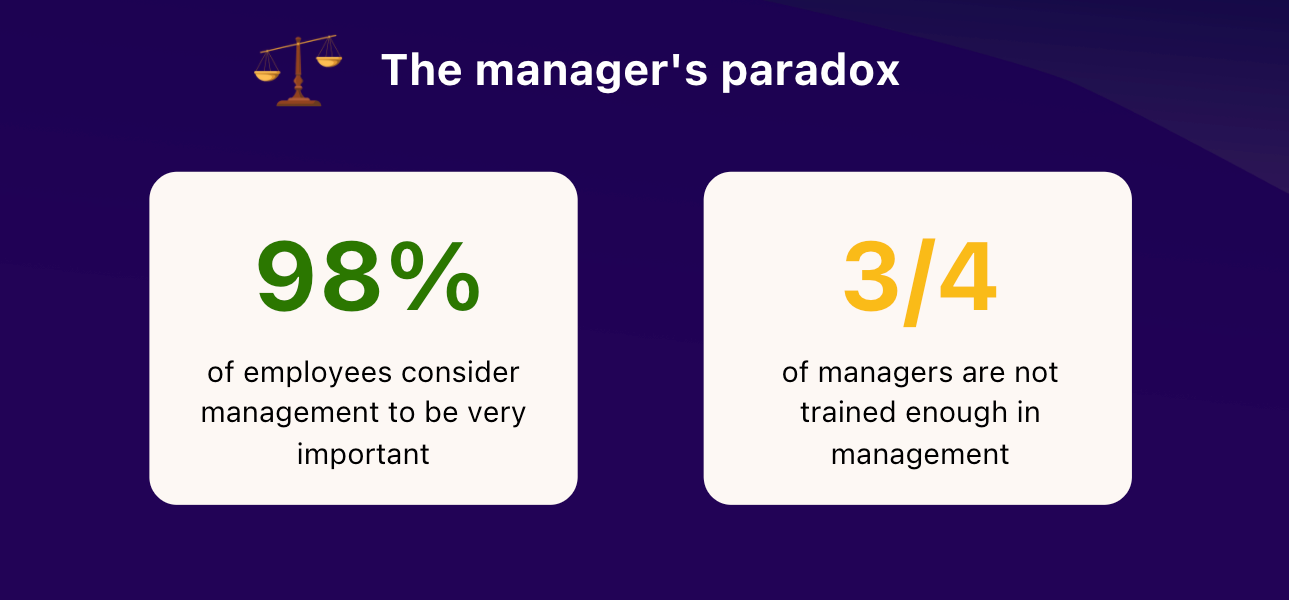 Moreover, with the rise of hybrid work, it becomes apparent that companies need to find efficient solutions to that problem fast. When new trends arise, there are always winners and losers.

Relying on the status quo and putting performance in the hands of managers who have only learnt to manage teams through instinct and looking at their peers will not be sufficient with a new reality that mixes in-person and remote work. One can safely bet that the tomorrow's best performing companies will be those that will be able to provide tools and training for managers to become experts at managing hybrid teams.
"Today, managers still learn management by themselves."

1 out 20 managers declare their own studies as the place where they learnt to manage teams.
1 out 10 managers declare that their company was the place where they learnt to manage teams.
What does the vast majority do? They rely on instinct, look at their peers or read and do research on management in their free time.
One wouldn't expect sales, project managers or engineers to become great at their job without proper training and tools, why is it still accepted that common sense alone can be enough to become a successful manager?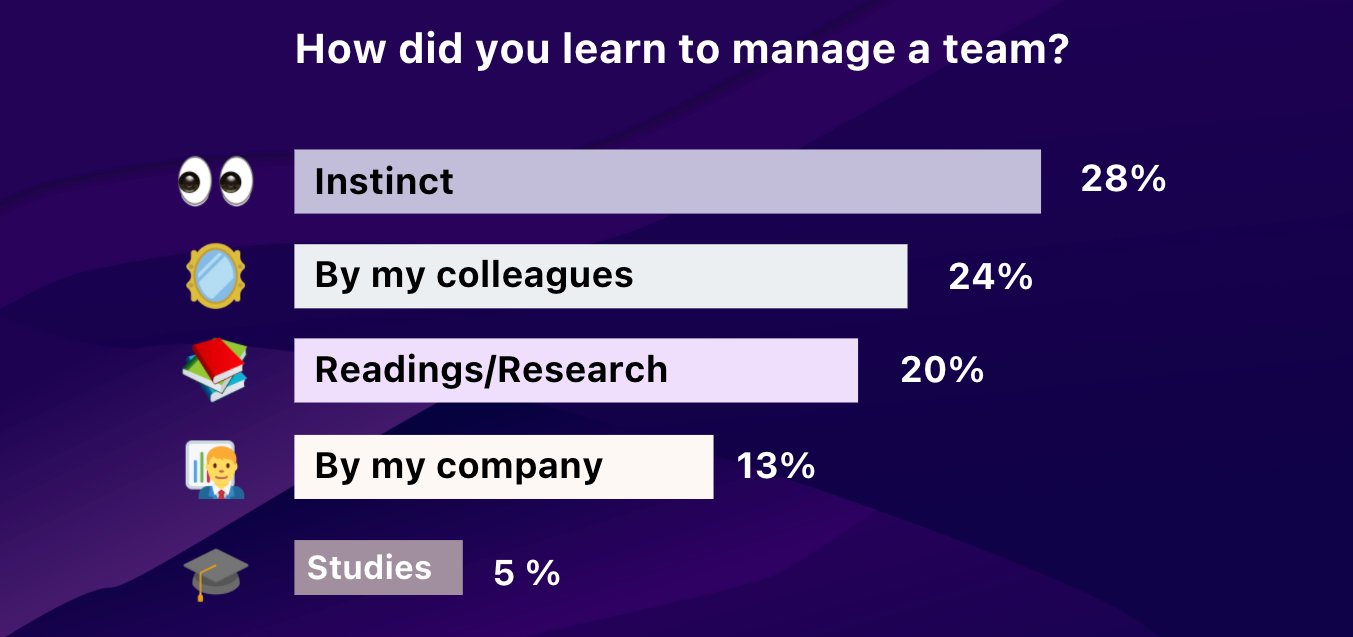 If we look at who are managers today, they on average became managers at the age of 30 and a lot of them are relying on rituals such as team meetings, 1-to-1 weekly meetings and annual reviews.

What is expected of them by employees? The top 3 qualities that team members would like to see in their managers is their capacity to care, to be available and to demonstrate empathy.

It's not an easy challenge when you have not been trained on being a manager and have to learn by doing. As a consequence, while managers do not think they are doing a terrible job, they definitely know they could be doing better as they are on average rating their own performance at 6.9 out of 10.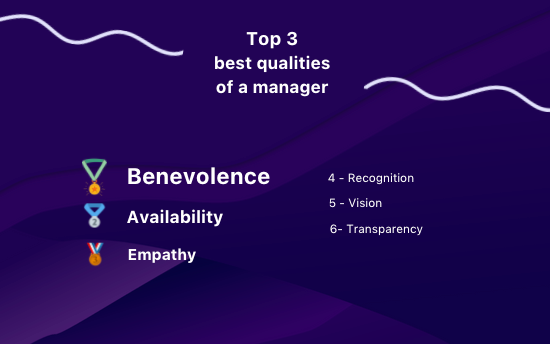 Managers are finding it difficult to do a few things in particular:
Give meaning to work
Understand how their team members are feeling
Follow up on efficiently
Identify and solve roadblocks

It's interesting to note that there are three themes that coexist in these difficulties: being able to communicate efficiently, building trusted relationships and finding the right process to work well together.

Therefore it's not a surprise that the two things that managers would love their companies to provide them with are better training and team management tools.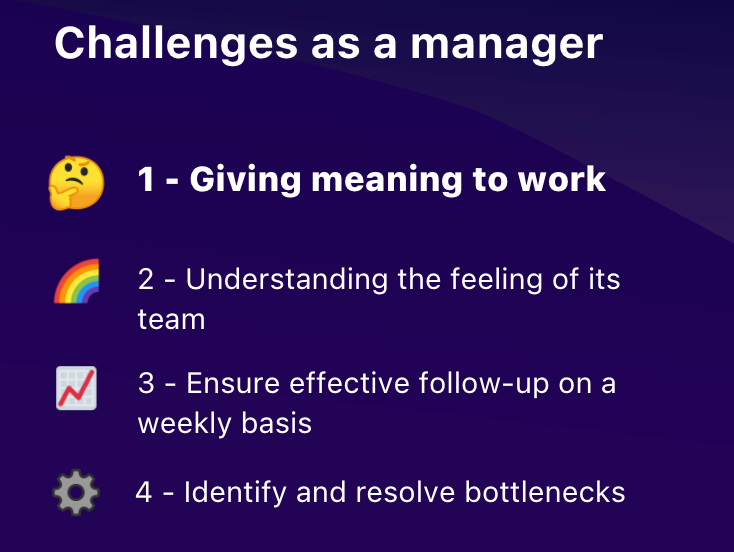 As a conclusion, when looking at the future of work, it seems clear that the companies that will perform best will be the ones proactively tackling the management topic. Better, up-to-date training and modern tools are identified solutions that managers and soon-to-become managers are expecting to perform in a new, hybrid, more complex work environment.
Managers who don't find turnkey solutions provided by their organizations will go and find solutions themselves (as the success of Hubspot in the CRM industry illustrates) or will simply switch jobs to find a company that provides them a better environment to grow.
If you want to receive the integral study : 👇