Hi guys,

Happy to share that it's never been as easy to try and recommend Popwork as today.
Also, in case you missed it, there's a new convenient option to pause check-ins during your holidays. More below.

Recommend Popwork and get rewarded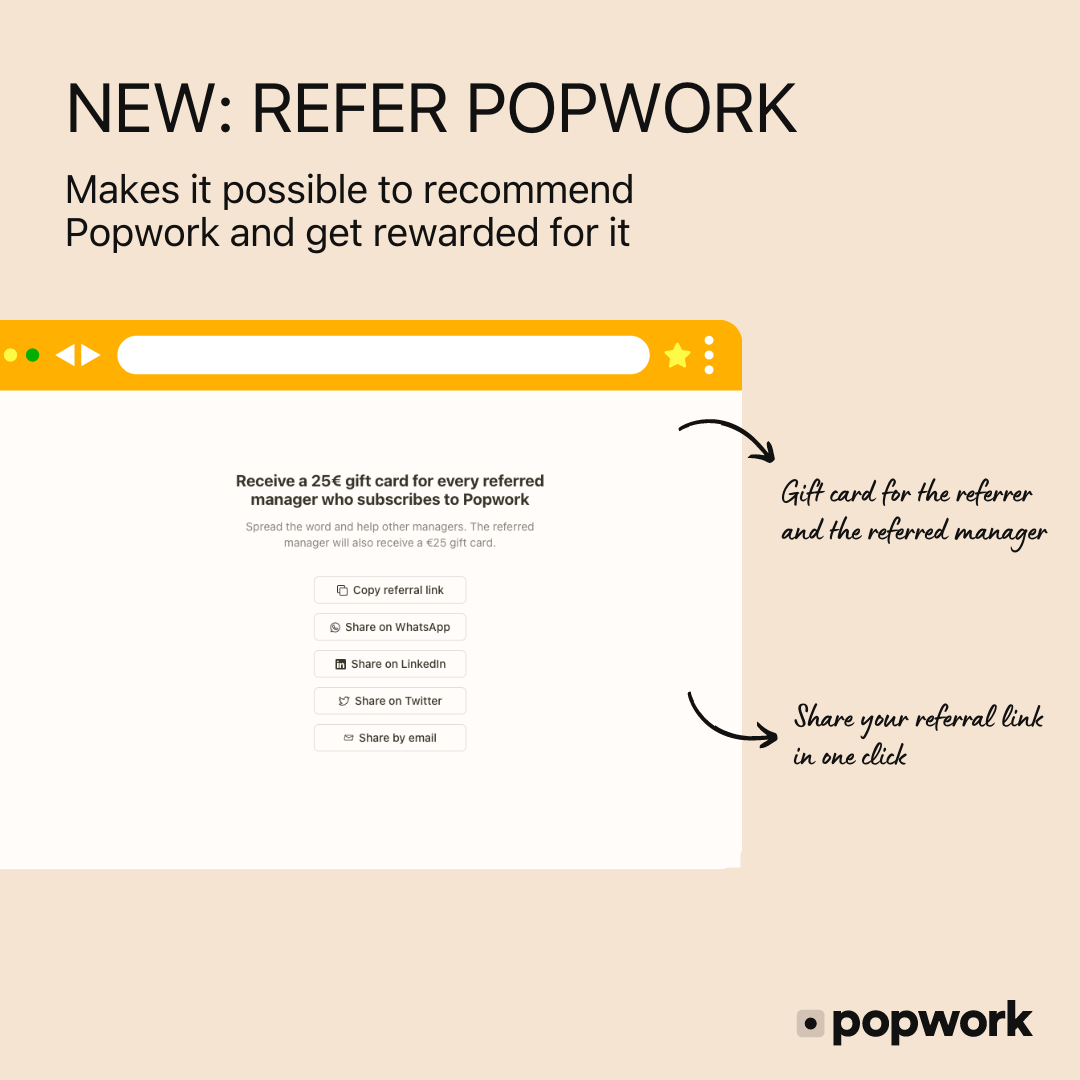 A lot of managers signing up to Popwork with their team come from word of mouth from enthusiastic users. We love it and want to encourage it even further!

This is why we are introducing a simple way for subscribed users to refer Popwork around them and get rewarded for it.

Go to https://app.pop.work/referral and share your referral link in one click. You will both receive a 25€ gift card for every referred manager who subscribes to Popwork!

New onboarding and demo team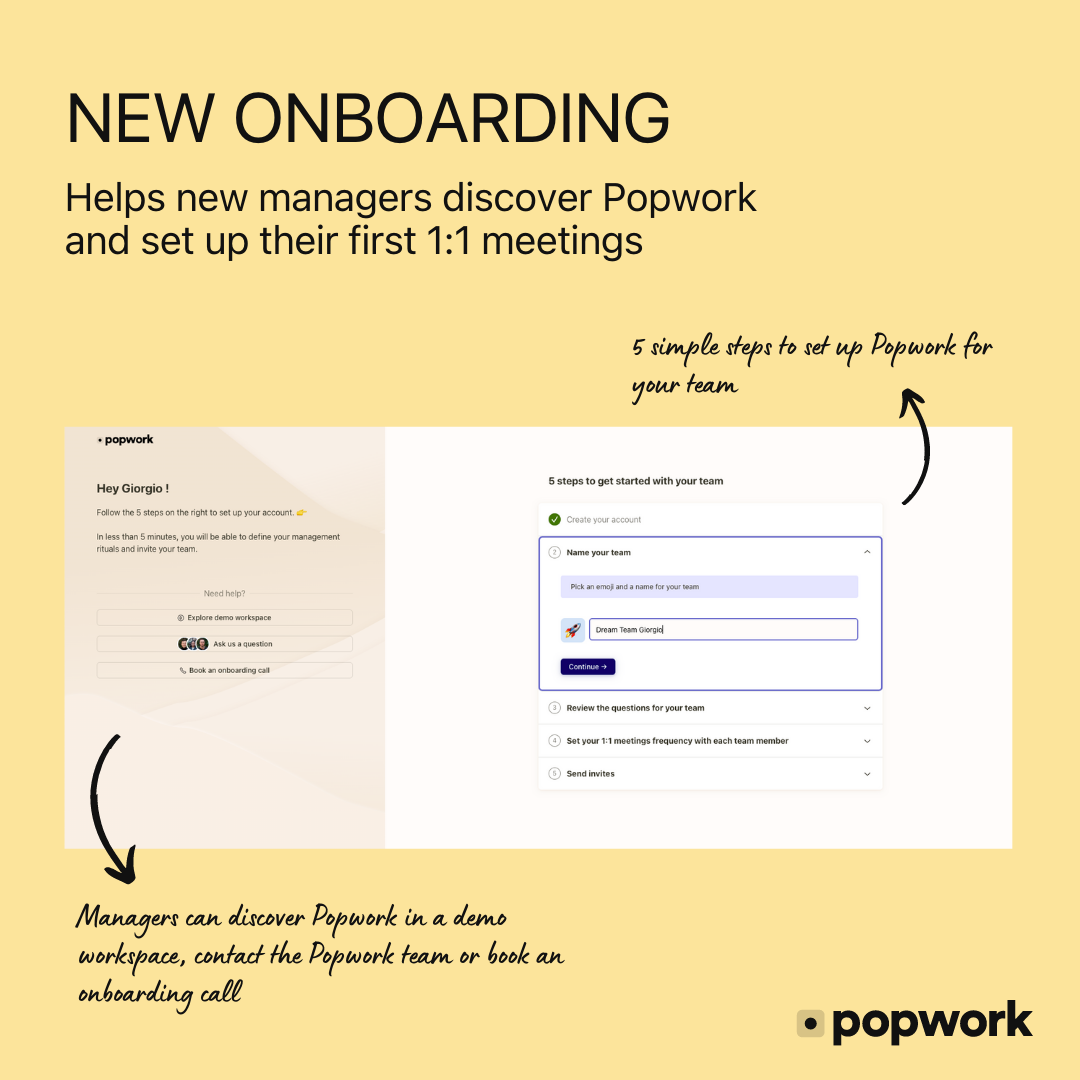 We have redesigned the Popwork onboarding experience for new managers. Managers signing up on Popwork now go through an onboarding process which does a better job at introducing, explaining and setting up your 1-to-1 rituals.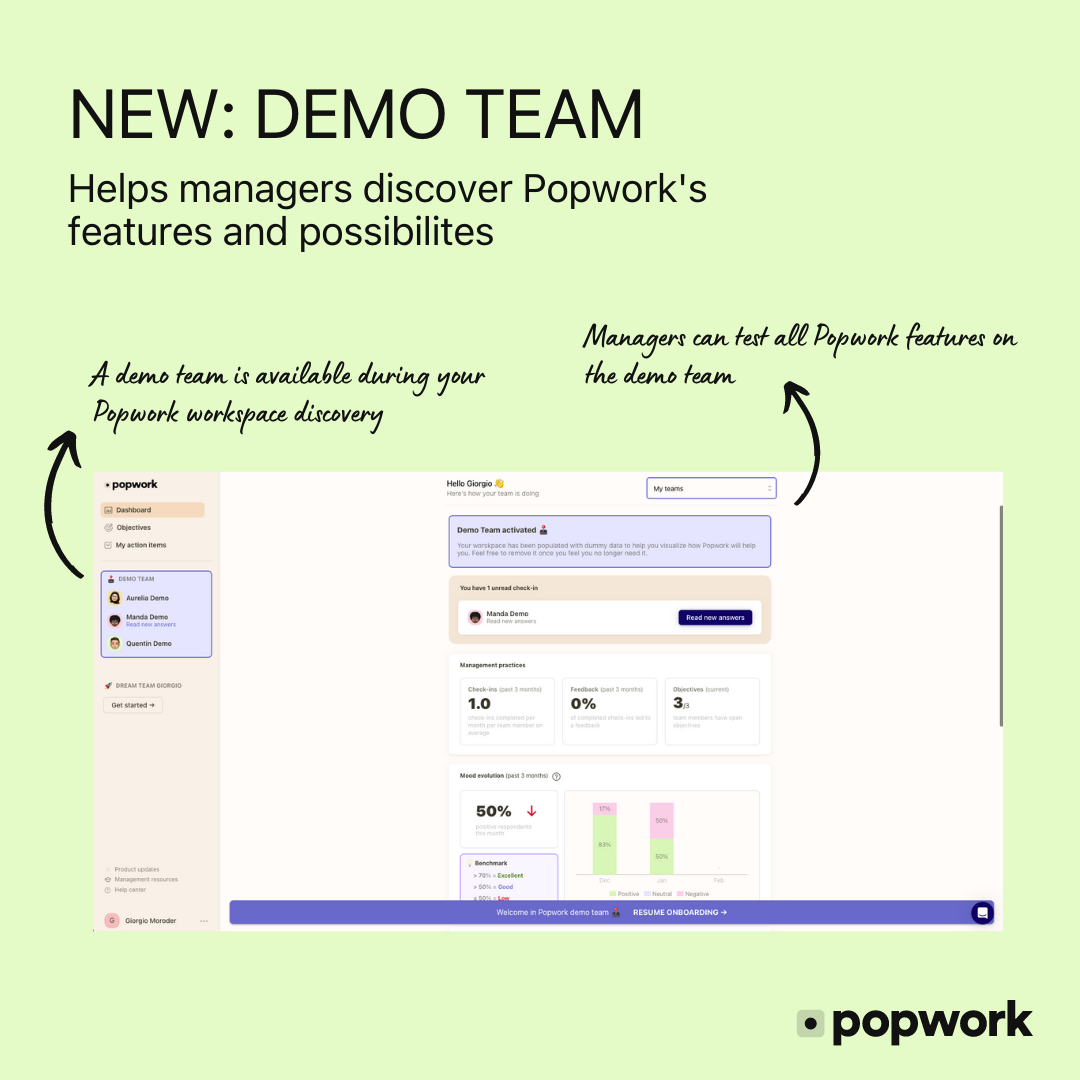 Managers can also now play with demo data right in Popwork during their onboarding or when first discovering their workspace. Once managers decide they don't need the demo team anymore, they can remove it from their workspace in one click.

Moving your 1-to-1 meeting to a later date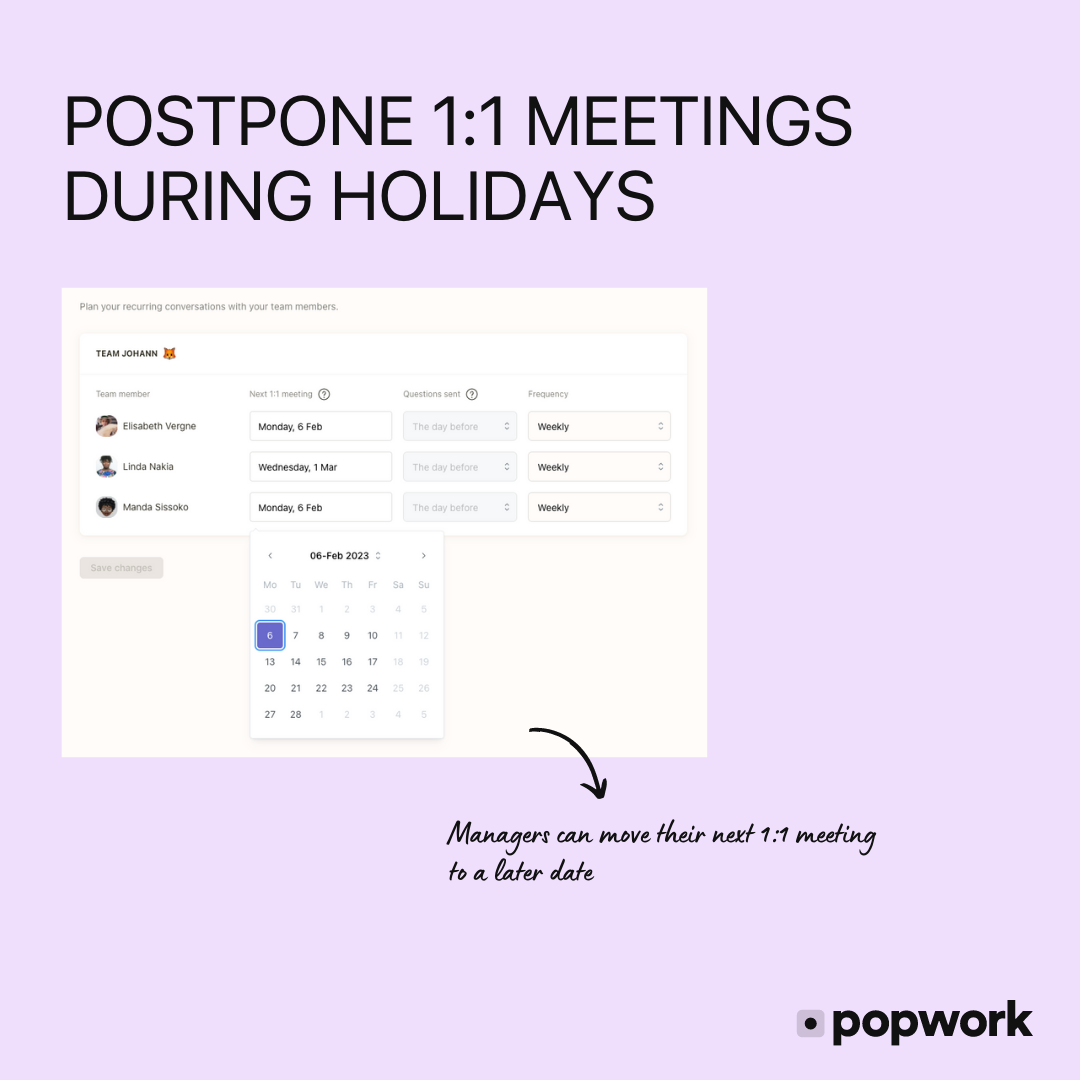 Managers can now change the date of their next 1-to-1 meetings with their team members very easily. Let's say that a team member of your team is going on holiday and won't need to check-in for the next two weeks, simply go to Teams, click on the team member and change the next 1-to-1 meeting date to the right day.

Let us know what you think in Popwork's chat bubble and have a great day ✌️