Hi guys,

The year ahead is very exciting with some major new features coming to Popwork… 🔥
But before focusing on what's to come, let's have a look at what we've just released.

Planning your check-ins more smoothly

We've updated the way managers plan their teams' check-ins in Popwork.

To plan check-ins for a team member, managers now only have to:
Choose the day of their next 1:1 conversation
Choose the frequency at which they want to repeat the ritual

Managers will be able to easily see the information they need:
When is the next 1:1 conversation planned for
When the check-in questions will be sent to the team member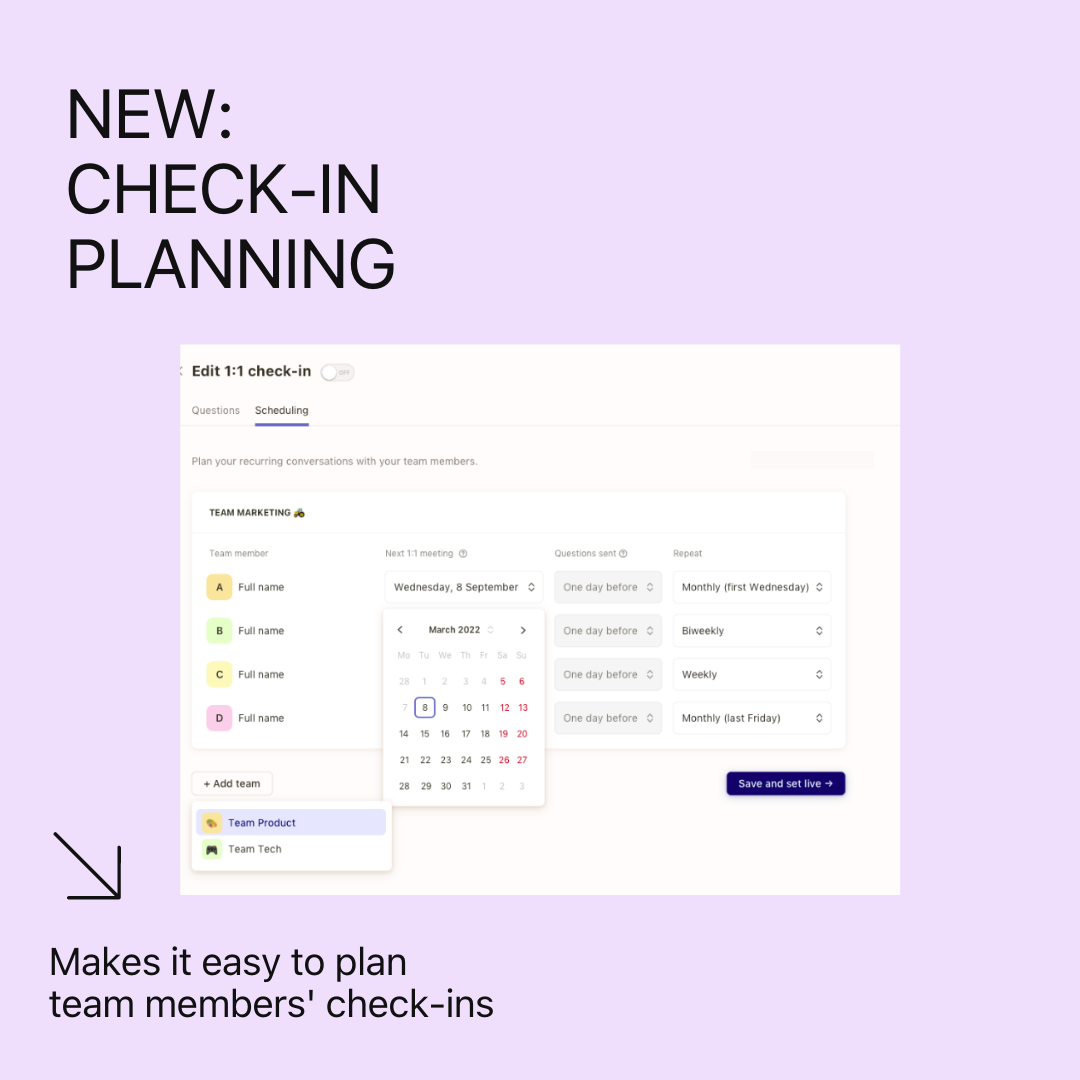 Showing if a check-in has been read by the manager

Team members will now be able to easily whether or not a check-in they've shared has been by their manager or not.

A read marker has been added to the header of check-ins in Popwork workspaces to show the information.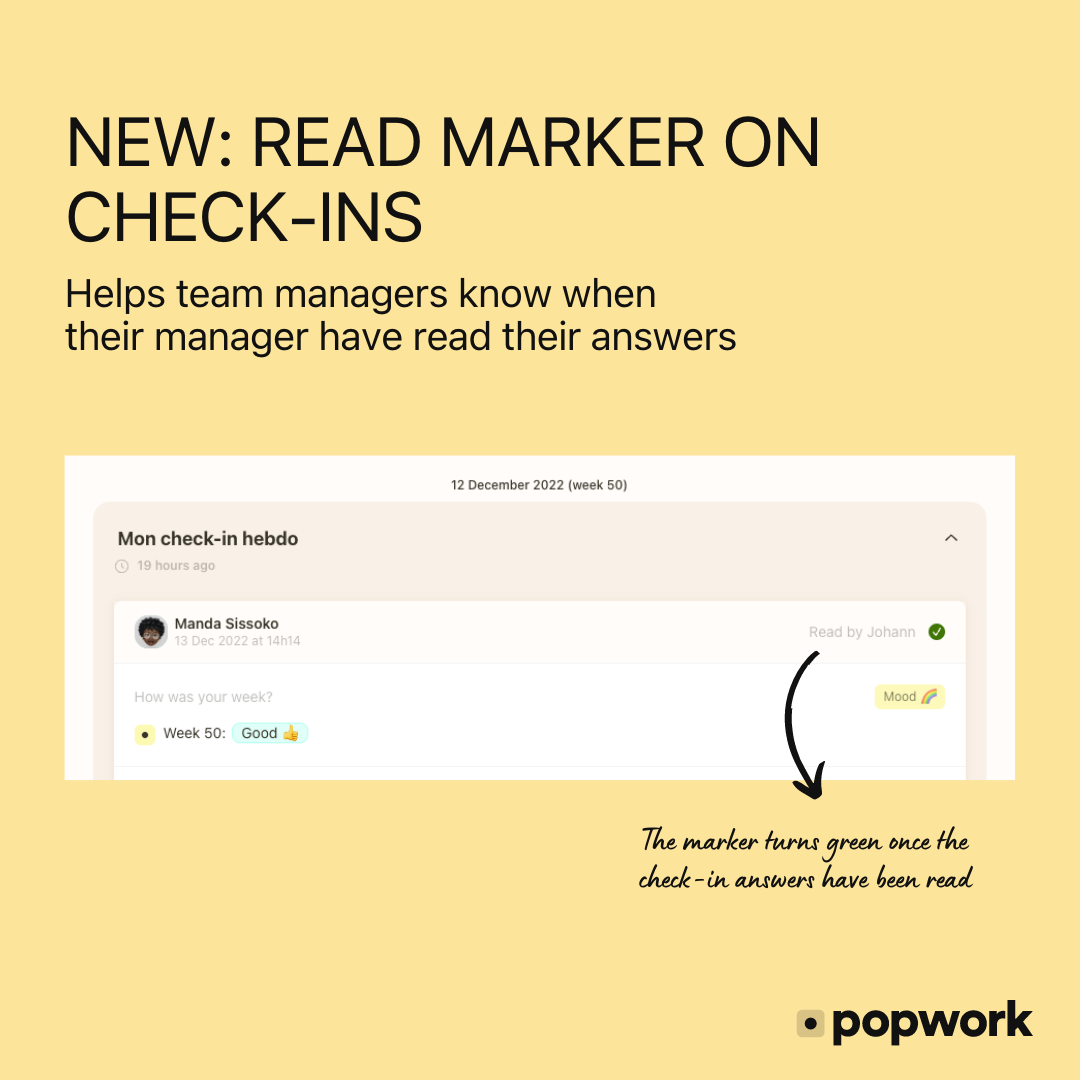 We're also working to help managers share feedback on check-ins in a more seamless way. More to come on that soon…

Share feedback when closing an objective

When you close an objective, it is super important for the team member and manager to share reciprocal feedback.

This is why we have added a very simple feedback workflow when closing an objective:
When managers close an objective, they have to share feedback (closing status & feedback comment) on which team members can react during their next objectives' update.
When team members close an objective during the objectives' update in their check-in, managers can add their feedback when reading the answers

This way, it becomes easy to share reciprocal feedback when closing objectives on Popwork.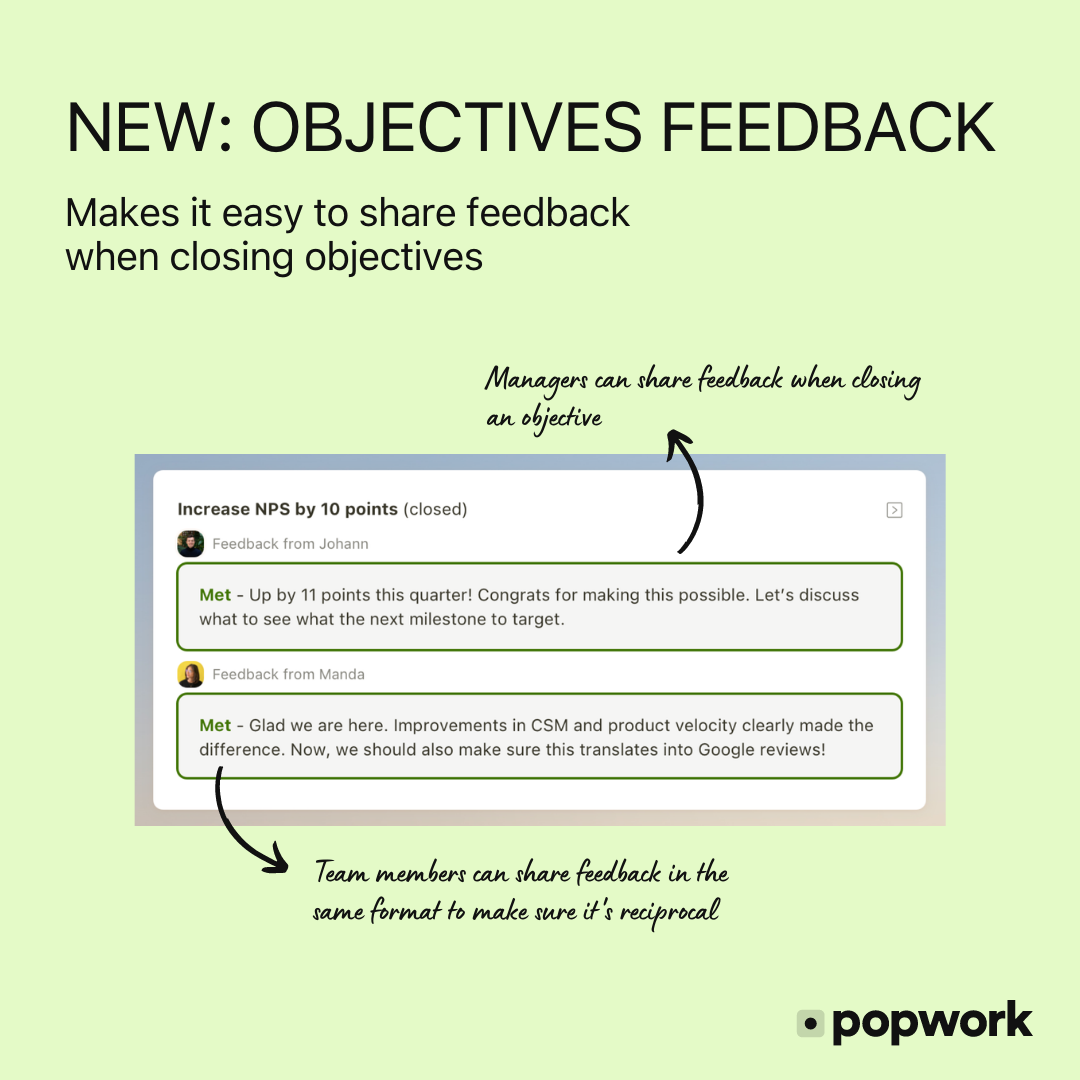 Don't forget to add your 2023 goals to Popwork to easily track them and share feedback at the end of the time period!


Profile pic added from Google sign-in

When you sign in using the Google sign-in, Popwork will automatically import your profile pic to your Popwork profile.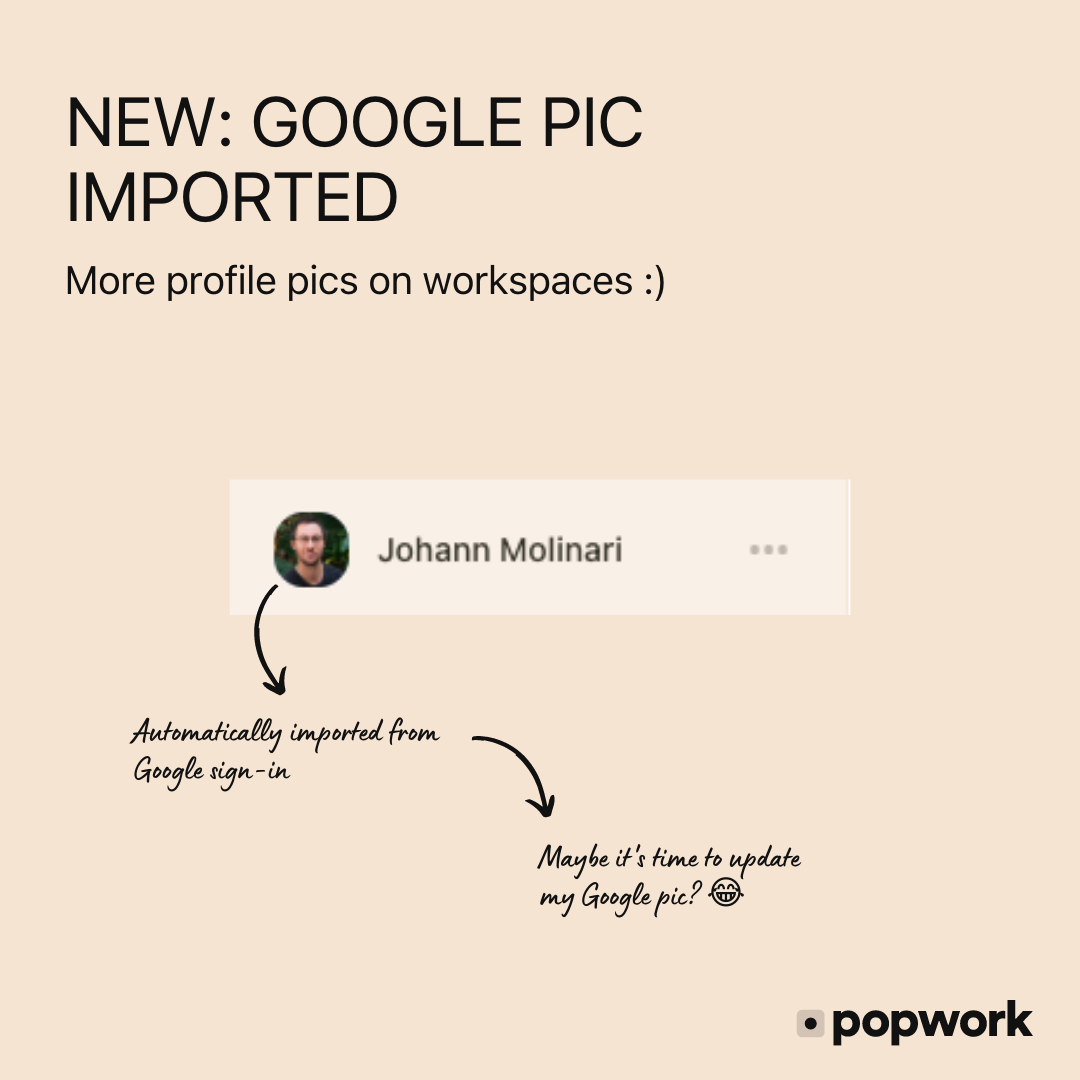 More pictures on workspaces and less letters in colored circles, yay 🙂