Hi all,

Best wishes for the new year 🎉

We're getting off to a fast start at Popwork with a first product update: sharing feedback on check-in answers is now easier than ever!

1/ Instant reactions to check-in answers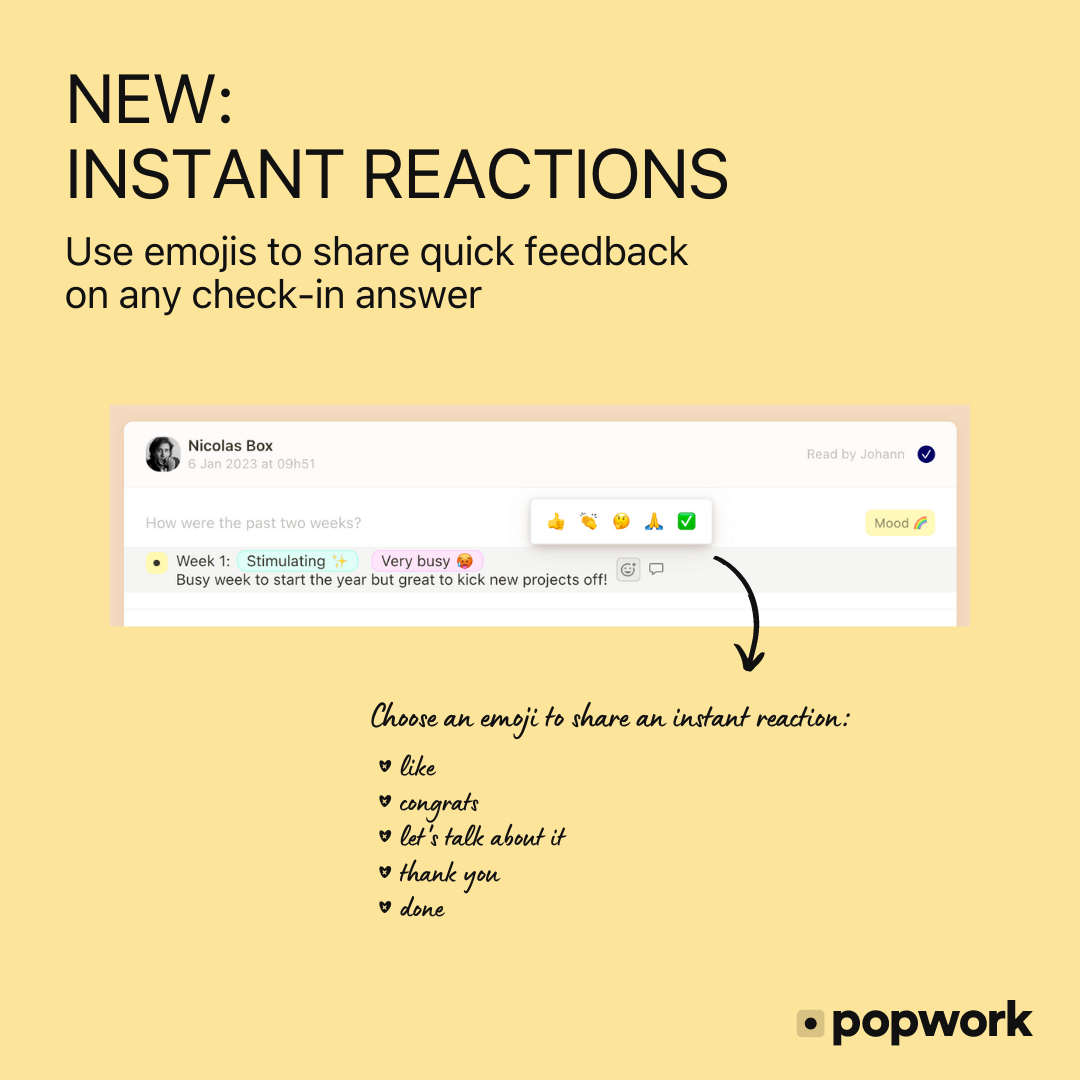 When they receive check-in answers from their team members, managers can now choose to use predefined reactions or draft their own feedback.
To use predefined reactions, managers simply need to click on a reaction button and Popwork will automatically suggest a recommended response structure:
👏 Congratulate: congratulate a team member
✍️ Share feedback: share constructive feedback
💬 Add talking points: add your own topics to the 1-to-1 conversation agenda

For managers who prefer to draft their own content from scratch, it's always possible to click on the text box and start typing.
Moreover, managers can share several messages below a single check-in.
Finally, during or the end of their 1-to-1 conversations, managers and team members can still define and add action items.

2/ Sharing feedback to check-in answers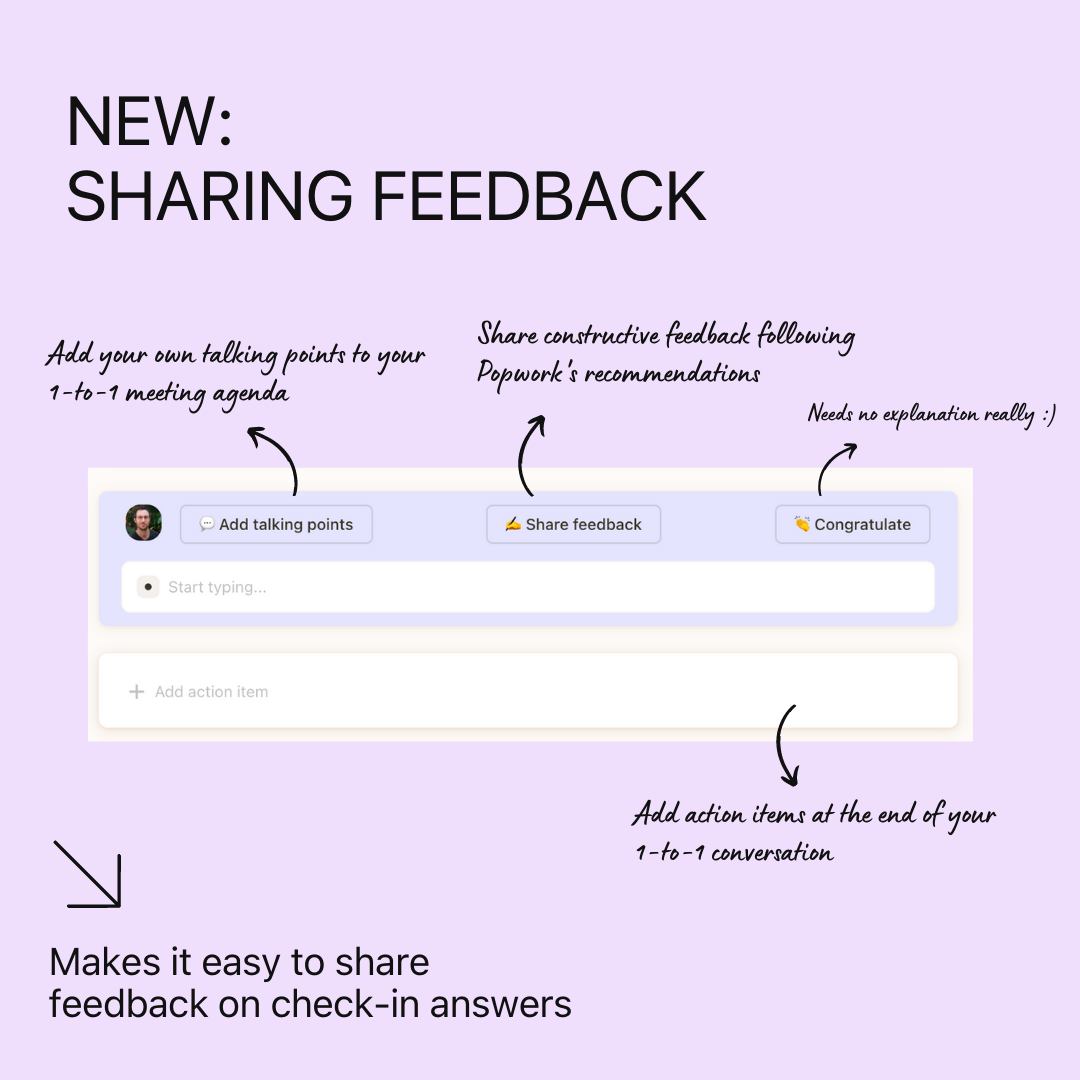 Another new way to share feedback are instant reactions. Instant reactions are emoji-based reactions managers can add to individual check-in answers.

To add an instant reaction, managers just need to click on the emoji icon at the end of an answer, next to the comment icon.

3/ Microsoft login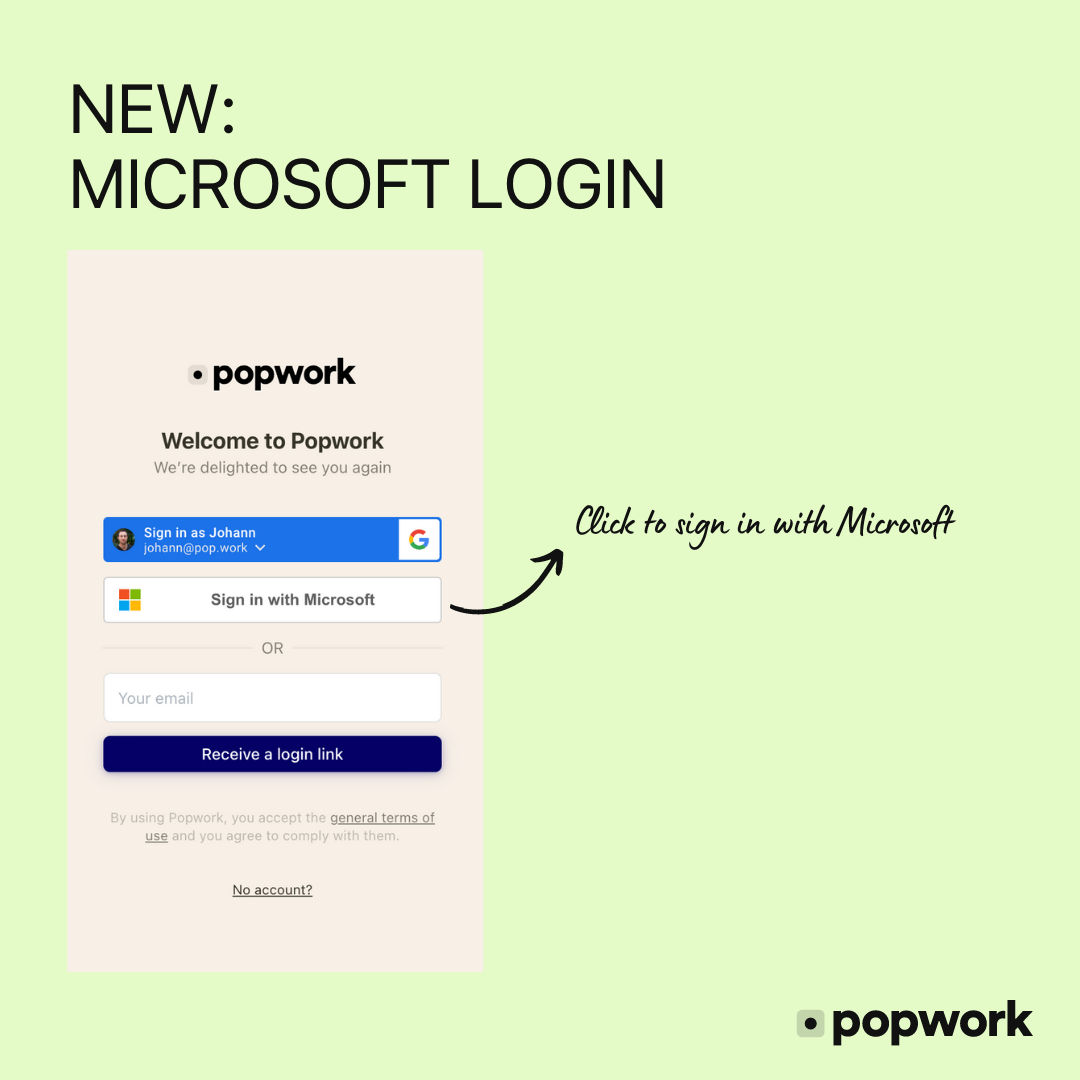 Last new feature we've shipped: Microsoft login.
Just as users are able to log in using Google login if their email is managed by Google, users can now log in using Microsoft login if their email is managed by Microsoft.